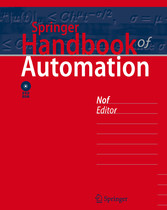 Springer Handbook of Automation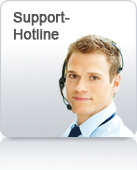 von: Shimon Y. Nof
Springer-Verlag, 2009
ISBN: 9783540788317
Sprache: Englisch
1812 Seiten
,
Download: 85208 KB

Format: PDF, auch als Online-Lesen

This handbook incorporates new developments in automation. It also presents a widespread and well-structured conglomeration of new emerging application areas, such as medical systems and health, transportation, security and maintenance, service, construction and retail as well as production or logistics. The handbook is not only an ideal resource for automation experts but also for people new to this expanding field.
Shimon Y. Nof is Professor of Industrial Engineering at Purdue University, since 1977, and Director of the NSF and industry funded PRISM Center for Production, Robotics, and Integration Software for Manufacturing & Management (established 1991) whose motto is: 'Knowledge Through Information, Wisdom Through Collaboration' and the PGRN, PRISM Global Research Network. He earned his BSc and MSc in Industrial Engineering & Management, Technion, Israel Institute of Technology, specializing in human-machine systems; his PhD in Industrial & Operations Engineering, University of Michigan, specializing in automation of facilities design; Dr. h.c. from the University of Sibiu, Romania.
He has over eight years of experience in full-time industrial and governmental positions, and has been a visiting professor at MIT and at universities in Chile, Europe, Hong Kong, Israel, Japan, and Mexico. Currently, he is the President of IFPR, the International Foundation of Production Research, he served as IFPR Secretary General during 1993-2007; recent Chair, Coordinating Committee on Manufacturing and Logistics Systems (CC5) of IFAC, the International Federation of Automatic Control. Professor Nof pioneered knowledge-based computer-aided facility design and control models, robot ergonomics, and collaborative control theory.
Professor Nof is the author, co-author and editor of ten books, including the Handbook of Industrial Robotics 1st and 2nd editions, the International Encyclopedia of Robotics, Information and Collaboration Models of Integration, and Industrial Assembly. In addition, he has published over 130 refereed journal articles and over 300 conference articles and book chapters. Among his honors, he is a Fellow of The Institute of Industrial Engineering, recipient of the Joseph Engelberger Award and Medal for Robotics Education, and Member of the Inaugural Book of Great Teachers of Purdue University. He is the editor of the new Springer Book Series on ACES, Automation, Collaboration, and E-Services.